By Alexander Sana Sampson, First Year English Literature
Ewan Wadd has been running. A lot. Following the Government's decision not to offer free school meals over the Christmas holidays, a decision that was soon reversed, the 2nd year Mechanical and Electrical Engineering student decided to take action himself. He's been raising money for two charities supporting those without food during this pandemic by running 402km - the distance between Bristol and his home in Darlington, County Durham.
Wadd's motivation partly comes from his experiences at the foodbank and soup kitchen at the King's Church in Darlington, where he has been volunteering since 14. 'From [working] there, I realised that it's not really people who are homeless who go there. It's more people that can't afford to balance bills at home and food, which shouldn't really be a choice, especially in these times. I just thought that this needs more and more help.'
Wadd was also running for FareShare, the charity championed by footballer Marcus Rashford. The organisation distributes surplus food to charities who then turn it into meals for vulnerable people. 'I just heard about [FareShare] by googling "national UK charities for foodbanks"… it was just one of the first ones that came up.'
Wadd then set up a JustGiving page and advertised his challenge on Facebook and Instagram. Initially, he expected very little: '[I thought] if half my friends on Facebook donated a quid then that would probably get me up to about £100/£200. I thought "let's be pessimistic" and set the bar at £100. Even if I could just raise £100, that would be £100 more for children starving. But within about two hours it had gone past that point – it was incredible to see the amount of support that was for it.'
In total, Wadd's running has raised a huge £810. Former school peers reached out to support him, whilst family members he's never even met contacted him offering admiration and donations. Various members of the public donated too; Wadd works at Cancer Research on Queen's Road, Bristol and received permission from his manager to tell others about his project.
'Even if I could just raise £100, that would be £100 more for starving children'
Starting in late October, Wadd began running eight kilometres around the Downs each day. He took a relaxed attitude to the task, training little and following the philosophy of his dad, a keen fell-runner, to 'Just go out and do it.'
He doesn't stretch, warm up or warm down, and recognises that he's 'Tempting fate'; however, Wadd bred a habit of running during lockdown and continued to run three or four times a week during term time in Bristol. 'I was fitter than I expected and adapted well to doing a longer distance than before… once you get into a rhythm of doing it every day it's not that bad.'
Previously, he would take routes to Stoke Bishop or the Suspension Bridge but when the challenge started, he decided to stick to the Downs. He didn't mind doing the same routes again and again – 'I'm a creature of habit' – and he enjoyed avoiding Bristol's hills.
Upon his return to Darlington, the running trails were flatter but finding the motivation was harder. He said 'It was quite boring, I'm not going to lie… it was seven in the morning, not many people were up, [the run was] just a loop around. It was harder getting that motivation in the latter stages. Some days I just did not want to go. But [in my head] I said, "you've said you're going to do it, you've got to go."'
Wadd would check the weather, start with a banana and run along the road towards the infamous Barnard Castle and back before starting his day of work.
Occasionally, he'd run through Hamsterley Forest or by the River Tees with his mum but most days he went alone; 'Running helps give me time to think and clear my thoughts… sometimes having that solitude for 40 to 50 minutes is nice just to think about things.'
'You've said you're going to do it, you've got to go'
The Government's U-turn on denying free school meals for children over the winter holidays did not sway his task. He was determined to finish and is impressed by the philosophy of Marcus Rashford. 'I wouldn't have done it without him being such an activist … he's raised such an issue that is so important that wouldn't have been talked about nearly as much as if he hadn't.'
The money he raised will be split: two-thirds for FareShare and one third for the King's Church, Darlington. Even though the challenge is over, the link to donate is included below and any donations would surely be very welcome in a difficult time for everyone.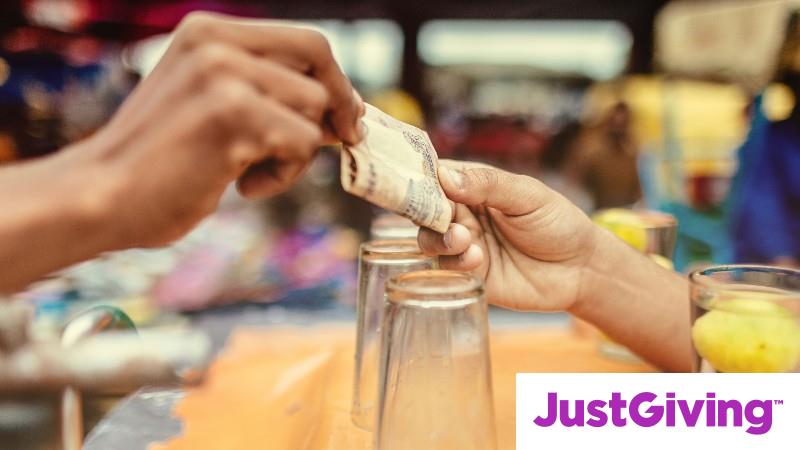 Featured image: Ewan Wadd
---
Has Ewan inspired you too?